I created a top 10 list some time ago and I've decided its time for a revision. Some actresses are out and others are in. Also a few have swapped places. Without further ado lets kick it off with:
10. Kaho Kasumi
Kaho Kasumi is one my newest additions to my list. Always heard her name thrown around but never really gotten into her until I saw her in MIMK-039:
After that I watched more and more and fell in love. I was blown away by how amazing of a performer she is. She's probably one of the best performers in jav in recent times. She possessed incredible energy, enthusiasm and passion. Also she tends to get very sweaty during her scenes which is always a plus in my book.
I also think she's got a fantastic and well proportioned body. While her boobs may not be the biggest they fit her body very well and are all natural. Besides that she's got a nice toned physique. I find her belly to be really sexy with no hint of flab and great ab definition.
The only reasons she doesn't rank higher is that her ass isn't the best and I must say her early work is rather mediocre compared to her later videos. Seems like she really grew and blossomed as she got older and more mature. Here's my recommend videos for her:
9.Ai Uehara
Her placement on my list may come as a bit of a surprise to some of you. I've just kinda fallen away from her since she retired. But she still easily makes my list due to her unrivaled acting skills. She boasts incredible enthusiasm and gives it her all in every single video. Also she's not shy when it comes to trying new things. She's done it all including cum swallowing, bukkake, lesbian, anal, interracial, uncensored and even dp.
She also has one of the most unique bodies in jav. Nice tits and ass combined with thick thighs and her ability to squirt which is utterly amazing to watch.
I didn't rank her higher simply because after she retired I sorta forgot about her. But no doubt she left a legacy behind and is one of the most prolific actresses of the past decade. Some of my favorites of hers include:
8. Haruki Sato
Again just like Ai Uehara Haruki Sato's placement has dropped a bit due to her retirement and just not seeing any new content from her. However I still lover her as she's one my first loves of jav. Its incredible how many changes her body went through during her career. Starting off with being rather skinny and then putting on some weight and becoming thicc. Although she ended her career with a rather poor look as she got very chubby during her final videos. That being said during her prime years she had one of the best overall bodies ever. Amazing hips, great tits, nice ass, thick thighs and just flat out insane curves. A true hourglass body.
Another great feature of Haruki is her superb squirting ability. She's definitely up there as one of the best and can squirt like a geyser. She also played and performed in a variety of roles and videos. From interracial to bukkake to lesbian and (mostly) everything in between. Only drawbacks with her is that her performance ability is just above average as she's a good but not amazing performer. And the main issue that hurts her is how she let herself go near the end. Still I will always remember her for her prime years and her godtier thick body. Some recommend favorites her include:
7. Julia
No surprise here with Julia. She's one of the most recognizable actresses in jav ever and is still going strong.  She makes my list for her near perfect boobs and incredible body. Pretty, slender, and busty coupled with nice legs and stomach. Its just unfortunate how her boobs have shrunk over the past year or so. Still look great but not what they once were.
The things holding her back for me is her lackluster acting and vanilla videos. While she has certainly improved over the years she's still not a top quality performer like she should be. Still feels like she's holding back or just not giving it her all and is content with simply laying there and looking good. And as I mentioned she's really vanilla in her videos. Not really venturing out and trying new genre or fetishes. No lesbian, anal, interracial and seems to dislike facials. But at the end of the day its hard to hate when she's got a killer body. With that being said here's my top favorites of Julia.
6. Hitomi Tanaka
You either love her or hate her. She's probably the most recognizable jav actress to the west and anyone that has a slight interest in japanese porn knows who she is.  Hitomi has gone through some change during her career. In her earlier years she was more chubby and was an average performer at best. But around 2014 she lost weight and really blossomed as a performer and is now one of the best in the business.
Hitomi makes my list for obvious reasons. Her massive boobs are off putting for some but for those like me I can't get enough. I'm also a big fan of her recent slim physique. While she maybe lost just a tad bit too much weight I still think she looks amazing and as a result she seems to be much happier.
This brings me to her other big plus which is her strong performances. As I mentioned over the past few years she has elevated herself to becoming one of the best. She is both passionate and energetic as well as just being in good spirits in all her videos. She really gives it her all. The only drawback with her is that her early videos suffered from weak acting and she doesn't have much of an ass. With that here's my top picks for Hitomi.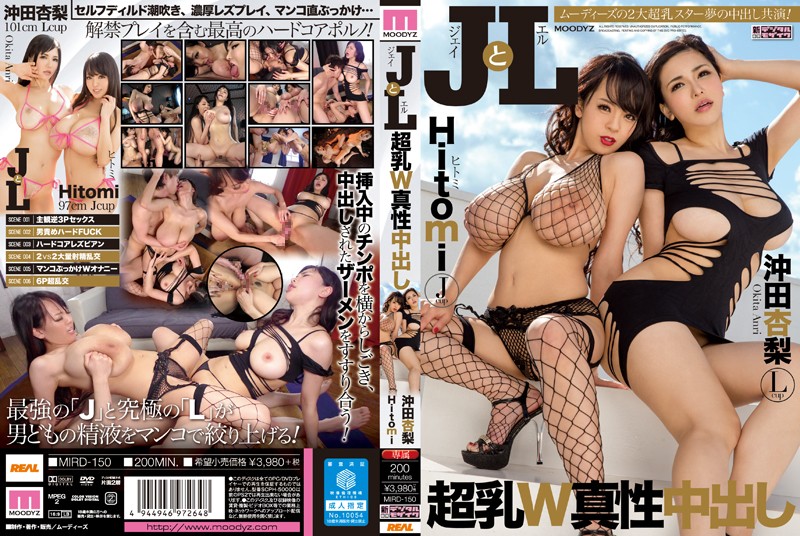 5. Kaori
Here's another new favorite of mine that I just discovered this year. Being a big fan of thick actresses I fell in love with Kaori. She started her career as a racequeen and then made the switch to AV in 2009. Now one big reason I love Kaori is her big and round ass. She possesses one of the best asses in jav imo. Its only made better thanks to her thick thighs which are fantastic. Next up are her boobs that while they are fake I think they're some of the better ones I've seen. Perky, nicely shaped and great nipples. All these things combined makes her body superbly thick and sexy.
One other huge positive aspect of her beyond just looks is her acting ability. She can settle in and play her designated role with ease whether its a mom, housewife or a seductive boss just to name a few. She never "overacts" either which is a big plus. For example in a rape themed video you won't hear her sounding like an ambulance. Hardly ever whining and bringing a nice amount of passion to her performances. If I had one critique when it comes to her acting it that sometimes she's not the most active performer. Besides that she's a great talent with a sexy thick body and an amazing ass. Here's some of my top picks for her:
4. Kurea Hasumi
Coming in at number 4 is none other than Kurea Hasumi.  Now the main obvious reason she's here is of course her insane ass. She boasts one of, if not the best ass I've seen on a jav actress. Going beyond that her stomach and abs are also very nice. And of course I can't forget to mention her wonderful legs. Now one nitpick some have with Kurea is her face. While her face isn't the best and I can sorta see why some call her "ratface" its not as bad as they make it out to be. Not the prettiest but by no means ugly. And lastly her bolt-ons. I don't mind them that much honestly but I can see how they would bother others. They have a very fake look to them and could be better shaped.
Of course any mention of Kurea wouldn't be complete without mentioning her supreme talent as a performer. Easily ranking as a top 3 performer in my eyes. She frequently takes  control and plays the dominant role with ease. Also very active and engaging during her performances. She absolutely nails any slutty acting role given to her and is probably the best around. Here are a few of my big favorites from her.
3. Minori Hatsune
Anyone that knows me is aware that I am a MASSIVE fan of Minori and she is probably my number one bias. I absolutely love her. Now when it comes to her body she may have not the biggest and best assets but she's very solid all around. Her boobs are nicely shaped and have some of the best nipples I have ever seen. In the ass department she's about average, maybe just slightly above. Other than that her stomach is nice as well. But maybe my favorite part of her is her face. I've said this time and time again but I think she's the cutest actress in jav ever. So adorable, cute, sexy and beautiful all at the same time.
In terms of her acting ability I find she's a little above average. I can't say she's up there with the best but she can really pull out some incredible performances such as in IPZ-561 or IPTD-852 just to name a few. What I love even more than her acting is just her personality. She's so bubbly, fun and sweet. She also has the most adorable laugh I have ever heard. An example of her laugh that I may or may not have watched 100 times >_>. I could go on and on about her but I think its time I end this with my recommend selections.
2. Anri Okita
I really struggled on the placement between her and my number one. Its virtually a tie but my top pick has just a slight edge over Anri. That being said Anri Okita easily has one of the best bodies to ever grace jav. She's of course very pretty with nice eyes although her face does have a slight "puffiness" to it but it doesn't matter much to me. Then there's her hips and waist that are absolutely amazing. Combined with her boobs it all comes together to give her a near perfect hourglass figure. Speaking of her boobs she's got some of the best I've ever seen. They're so firm and perky along with having an amazing shape and nipples. My only critique is that they almost look too perfect hinting at the fact that they're probably augmented in some way. She maybe could of taken the top spot if it wasn't for her lackluster ass. She has nice hips and thighs but it doesn't lead to an amazing ass like I wish it did. Still her body is phenomenal and an absolute pleasure to watch every time.
Also as a performer Anri ranks as one of best from recent years. She can play many roles and is terrific at seduction. At the same time she's usually very active and gets into her scenes as opposed to just sitting there and taking it. Her chemistry with other actresses is some of the best too. She's not shy about interacting with others as shown in MIRD-150 and MIRD-145. With all that being said here's some of my top favorites from hers.
1. Rio Hamasaki
Rio Hamasaki or "Queen Rio" as she's often referred to as. She was my first love of jav. The very time I saw her I was blown away and realized just how amazing jav truly can be. It was tough choosing between her and Anri for my number 1 spot but ultimately chose Rio for several different reasons.
For starters I really love her face. She has nice eyes and smile but perhaps my favorite aspect is her pouty lips. Also her stomach is quite nice too. But clearly her best asset is well…her assets. Imo she has the best pair of boobs out of any jav actress ever. All natural, perky and excellently shaped and sized. Anytime I see them I'm just blown away. Now I gotta be fair and say that her ass is not that great. At best its average. Still though she has one hell of an amazing body.
Another big plus of Rio is her insane squirting ability. She could squirt like a geyser. Lastly her acting is extremely strong. She very consistent and almost always delivers a great performance. Plus she's very flexible in her roles from playing mature roles to dominant roles and submissive ones just to name a few. She's very fun to watch and all this combined makes her my number one favorite actress. I'll end this with some of my favorite videos of hers.